The present-day situation has made everyone realize that planning is the key to survival. Among various planning financial planning is a must. But everyone is not equipped with tools and knowledge to plan their finances effectively. In the present digital world has given rise to a number of financial blogs. Personal financial blogs are the most important type that enables a person to gain financial health.
As the number of personal finance blogs is increased in India picking a good one is difficult.  In this article, we have compiled a list of 30 personal financial blogs that are great. Read on to know the meaning of personal finance blogs and the best finance blogs in India.
Top 30 financial blogs to follow in India
Here is a list of 30 top personal finance blogs in India. These blogs are picked by us by doing a fair amount of research. The best personal finance blogs in India mentioned below offer a medium for a number of people to discuss on latest trends and news.
1. Taxguru by Sandeep Kanoi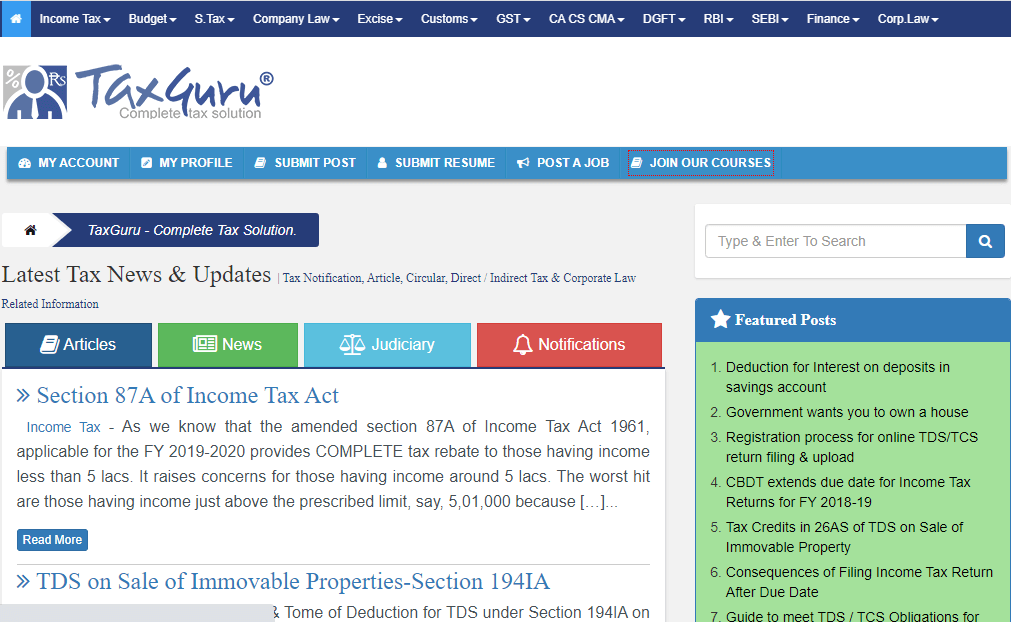 The first blog on our list of best personal finance blogs is Taxguru. The blog is considered as the best websites for information relating taxes and their related laws. If you are someone who prefers doing taxes then Taxguru is the place to visit. The Mumbai based blog post ranks top in terms of latest updates related to tax laws like GST, Excise etc.
One important feature that needs to be known about Taxguru is that it provides some useful tools. The tools provided by the blog site are helpful in doing taxes and other financial planning. Some of the tools that one can find at Taxguru are ITR forms, income tax calculators, income tax rates, and challan.
Website: https://taxguru.in/
2. Simple tax India by Raj Kumari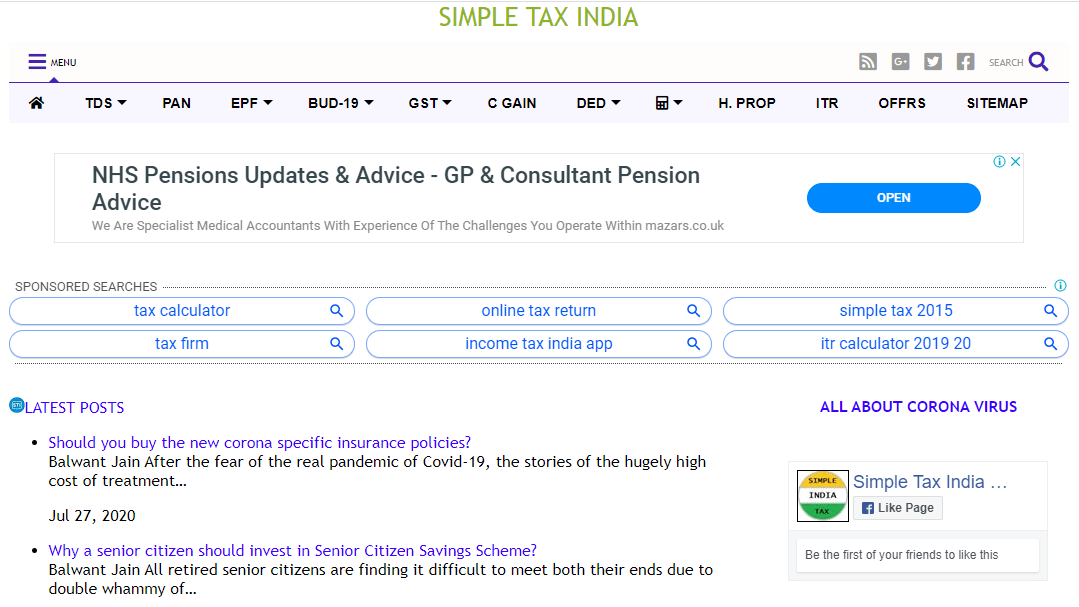 The next blog on personal finance blog is simple tax India.  The blog is a well-designed and simple to navigate blog site. The website deals with a number of financial topics that is very helpful in planning personal finance of an individual. The blog also talks about plenty of tax-related topics such as GST, EPF, and ITR.  Apart from this the blog also includes tools like tax calculator for different types of persons.
Website: https://www.simpletaxindia.net/
3. Jago Investor by Manish Chauhan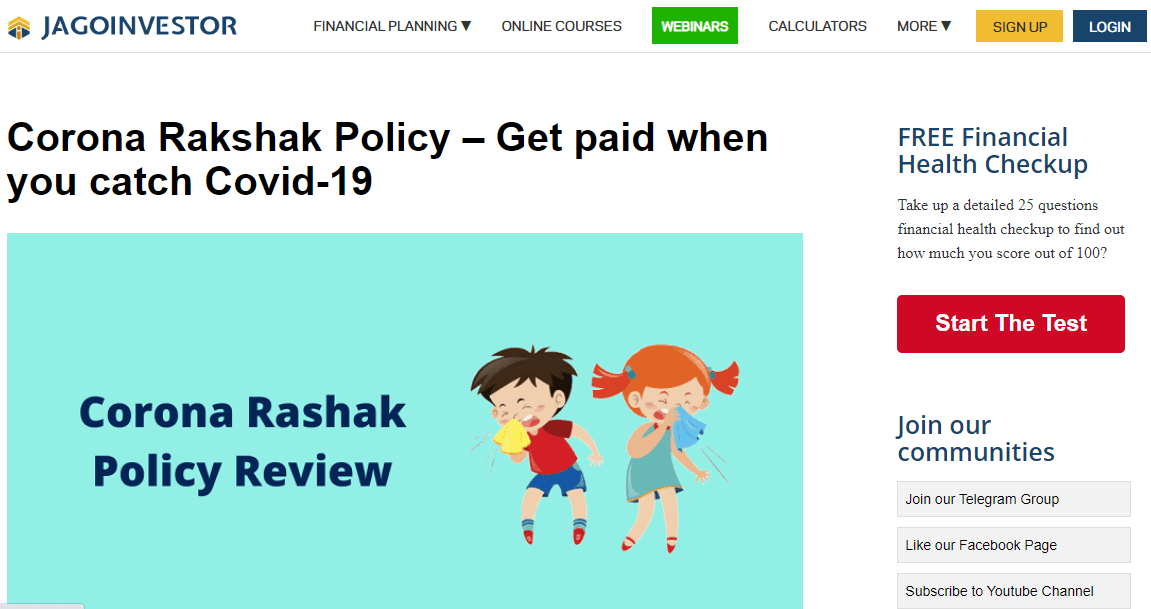 Jago Investor is a Pune, Maharashtra based personal financial blog. The creators of the blog were Manish Chauhan and Nandish Desai. The founders are considered pioneers in the field of personal finance. They have authored a number of personal finance books and conducted various workshops. The blog talks about a number of tips and tricks for better financial planning. One of the most read topics of the blog is – Are you ready to deal with a job loss?
Website: https://www.jagoinvestor.com/
4. One Mint by Manshu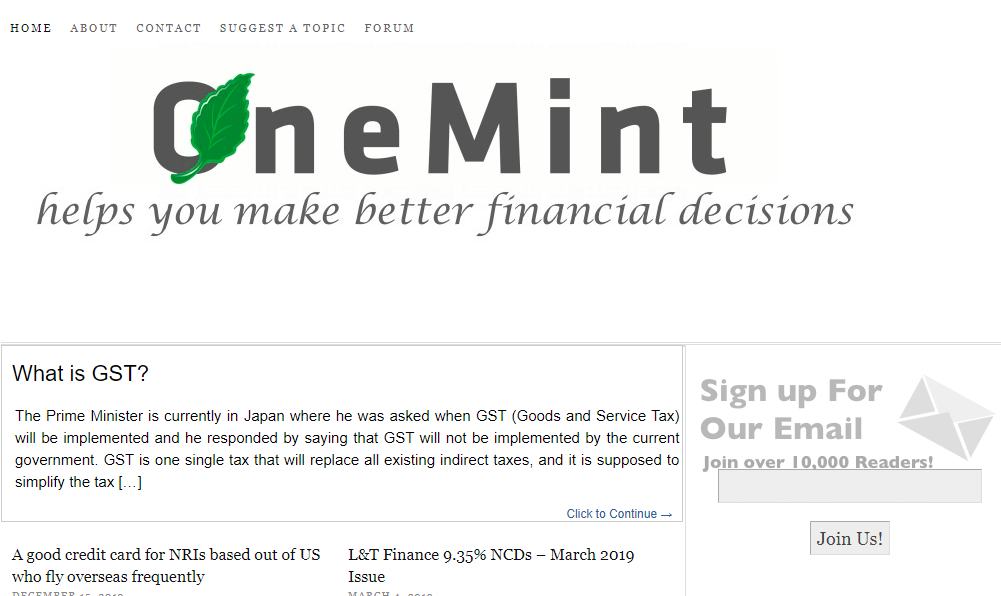 The fourth blog on our list is one mint by Manshu. The blog is the best among other personal finance blogs on the net. The main feature of the one mint blog is that it helps with professional advice tailored to a person's situation. The topics shared in the blog are mainly aimed at aiding individuals to make better decisions in terms of their money.
Website: http://www.onemint.com/
5. Safal Niveshak by Vishal Khandelwal
Safal Niveshak is a blog created and founded by Vishal Khandelwal. For a website that offers the best investment information then Safal is the best. Here the blog deals with a number of investment ideas. These ideas are shared through an interview with successful investors in the world. The blog also offers e-courses relating to the investment.
Website: https://www.safalniveshak.com/
6. Money Control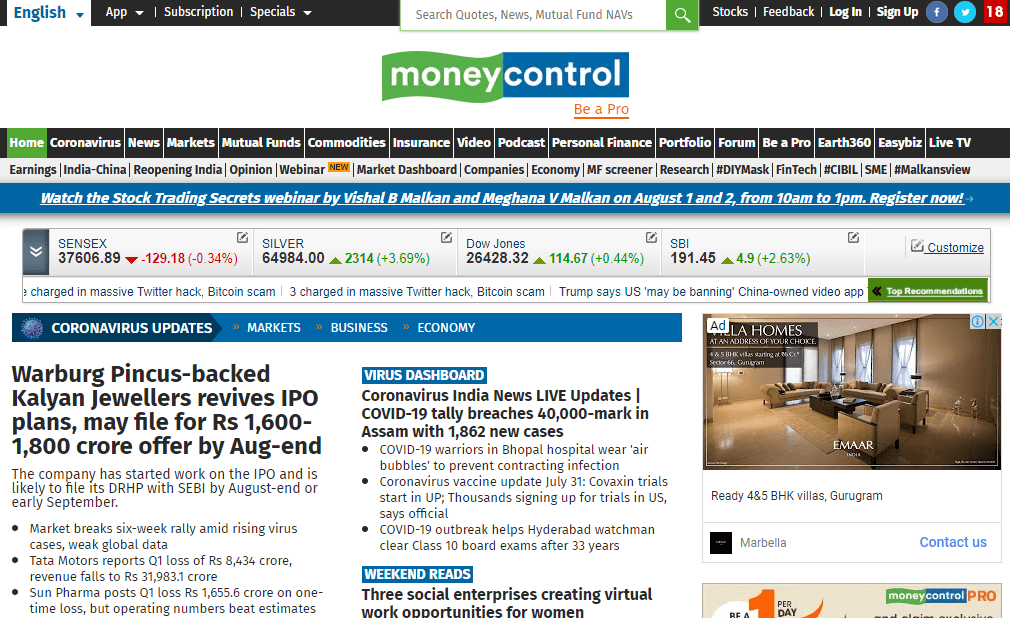 Moneycontrol.com blogpost is one of the top blogs sites for finance-related information. The blog was born in the year 1999 and has been providing the latest updates on the financial market of the country. The blogs one of the main categories include topics on personal finance. The main aim of the blog is to provide accurate information for a better financial life of a person.
Website: https://www.moneycontrol.com/
7. Apan Plan by Amit Kumar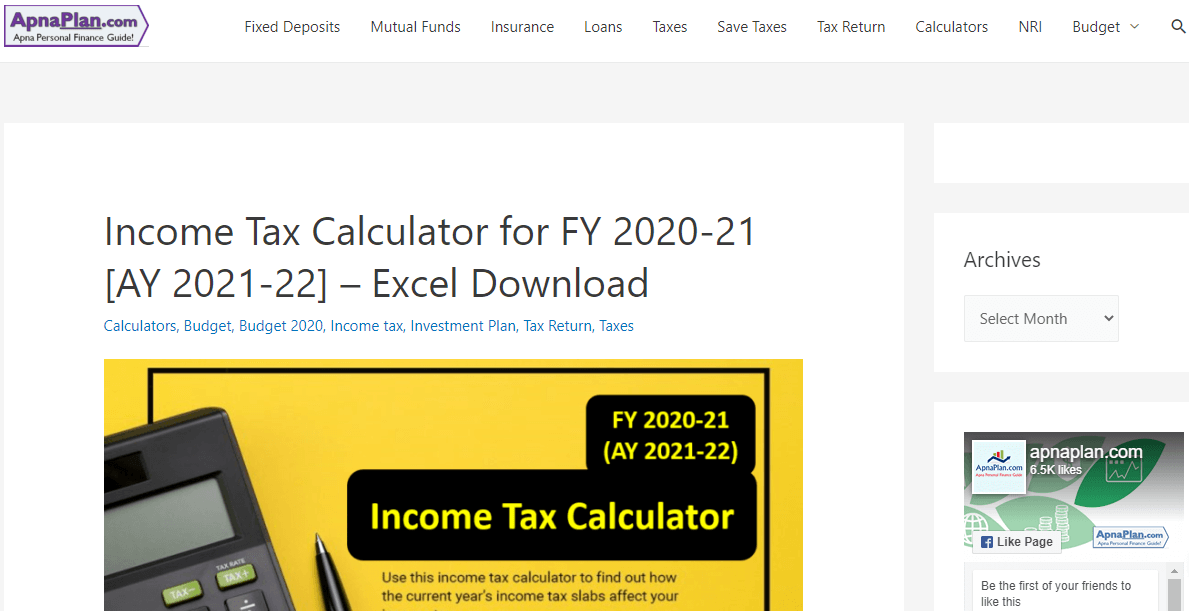 Apna plan is a blog site created by an MBA graduate Amit. He started the blog with an aim to offer information on personal financial planning. The blog takes a traditional and modern approach to investment. It talks about mutual funds, taxes, smart shopping, FD, RD and insurance among other topics.
Website: https://www.apnaplan.com/
8. Finance GAB by Ajeet Sharma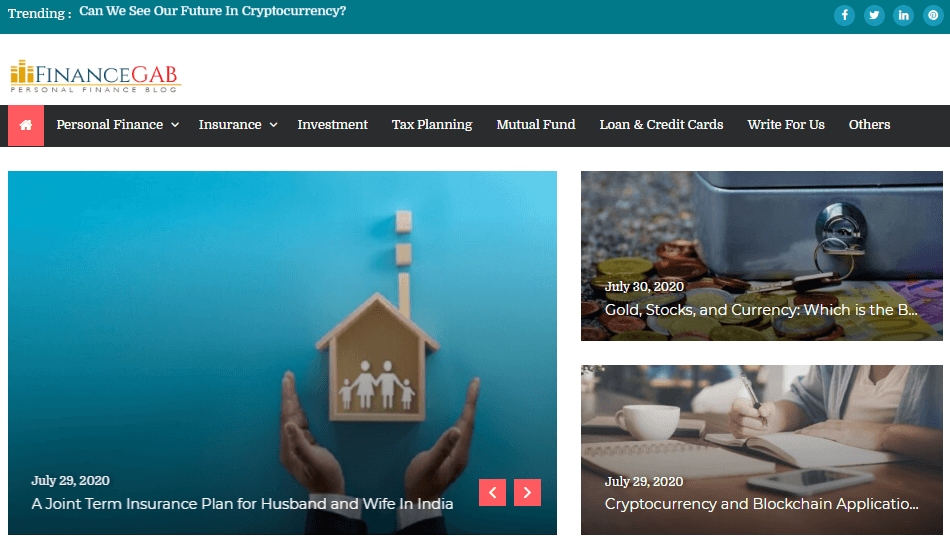 Yet another blog for personal financial planning is finance GAB. The blog was started by its creators to educate people on the money. The blog site aims at offering value education to people for proper managing of financial life. Making the right financial decisions is the need of the future and this blog helps in attaining it.
Website: https://www.financegab.com/
9. Investment Pedia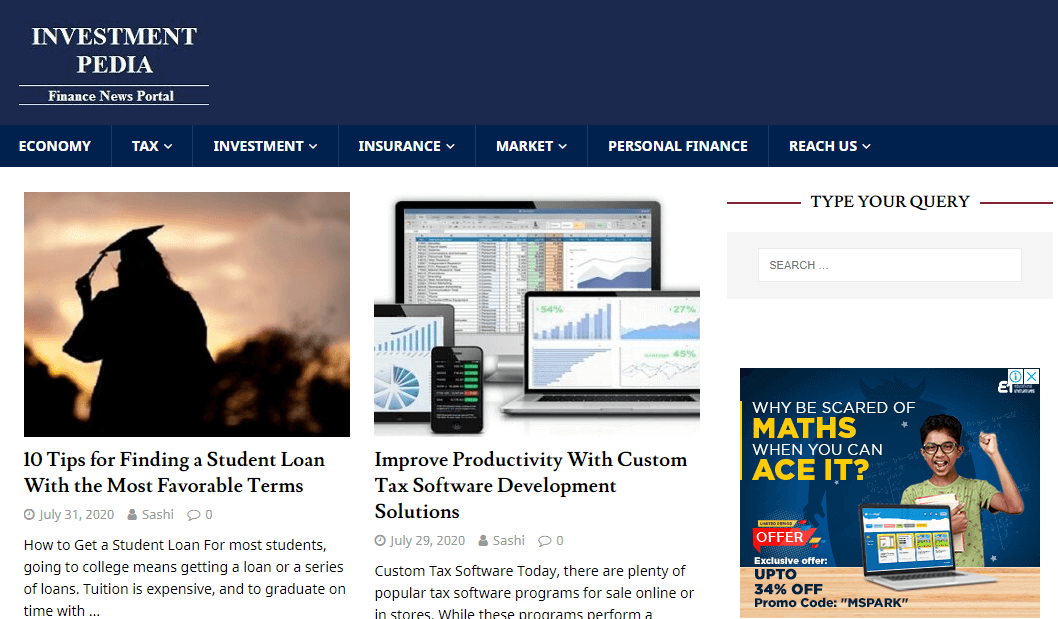 Investment Pedia is the best online source for getting investment tips for personal financial planning. The articles and posts of the blog related to the education of people on financial tips. The current changes in the country in terms of economy and its impact on finances are discussed here.
Website: https://www.investmentpedia.org/
10. My investment ideas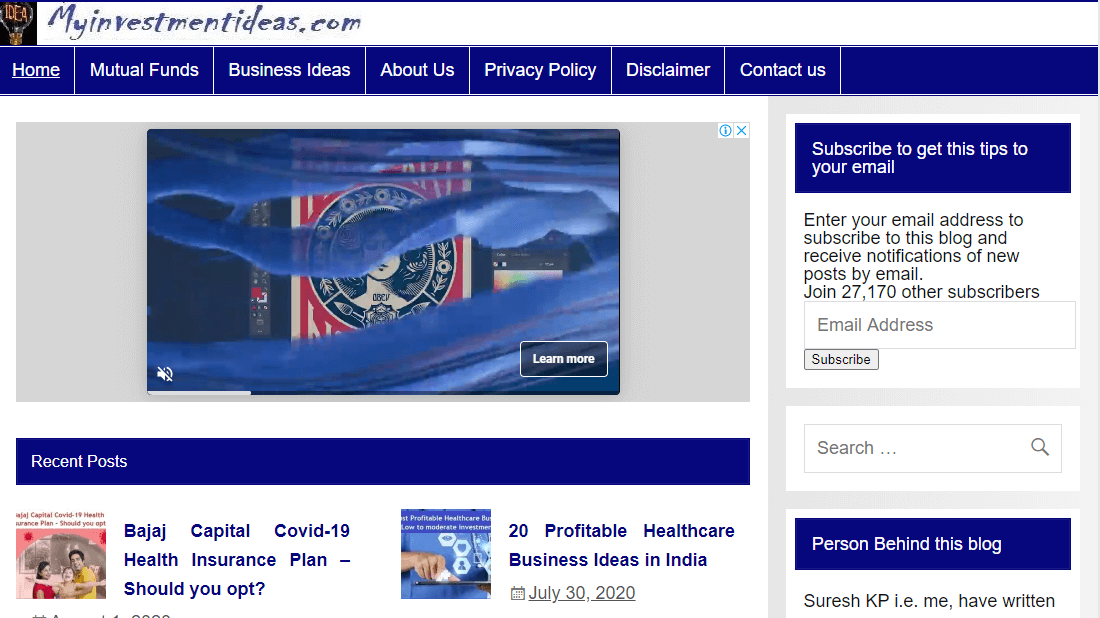 As the title of the blog suggest it aims at providing a number of investment ideas for personal financial growth. Suresh Kumar is the author of the article with 15 years of experience in planning and finance. His articles talk about experiments in investment in terms of Mutual funds etc.
Website: https://myinvestmentideas.com/
11. TFL Guide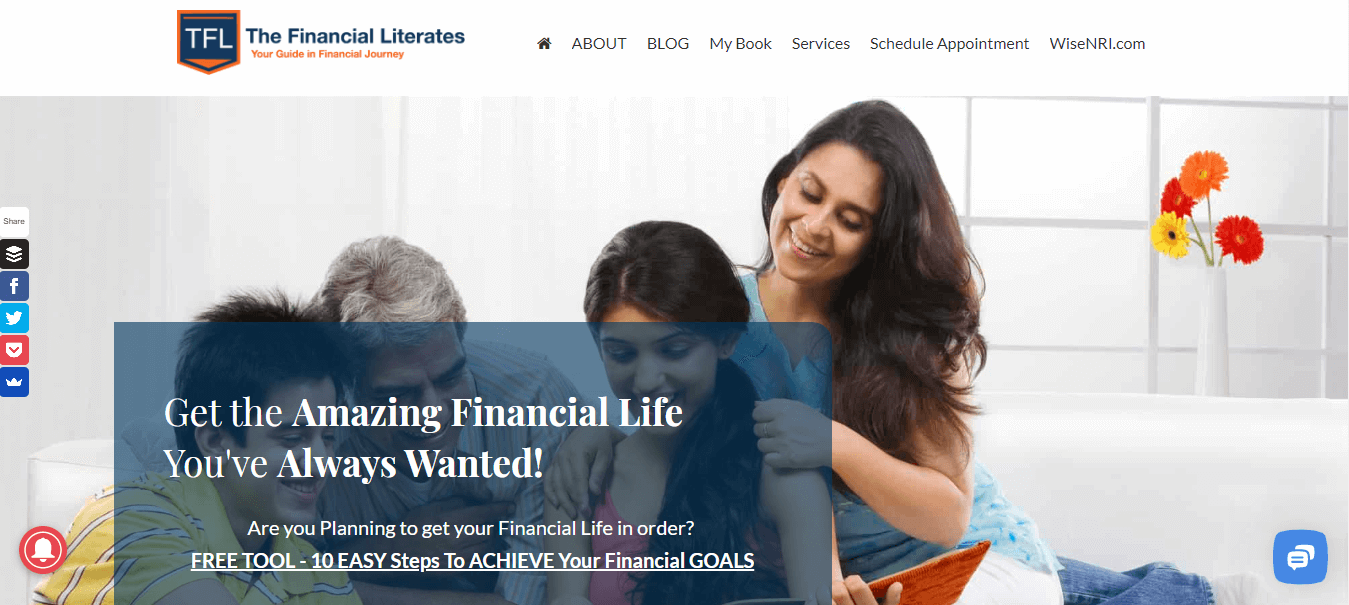 TFL guide stands for "the finance Literates". It was started by a person called Hemant Beniwal, a Management graduate. The author of the blog strongly believes that financial literacy is important. Through his post, he helps people understand between right and wrong financial decisions.
Website: https://www.tflguide.com/
12. Relakhs by Sreekanta Relakhs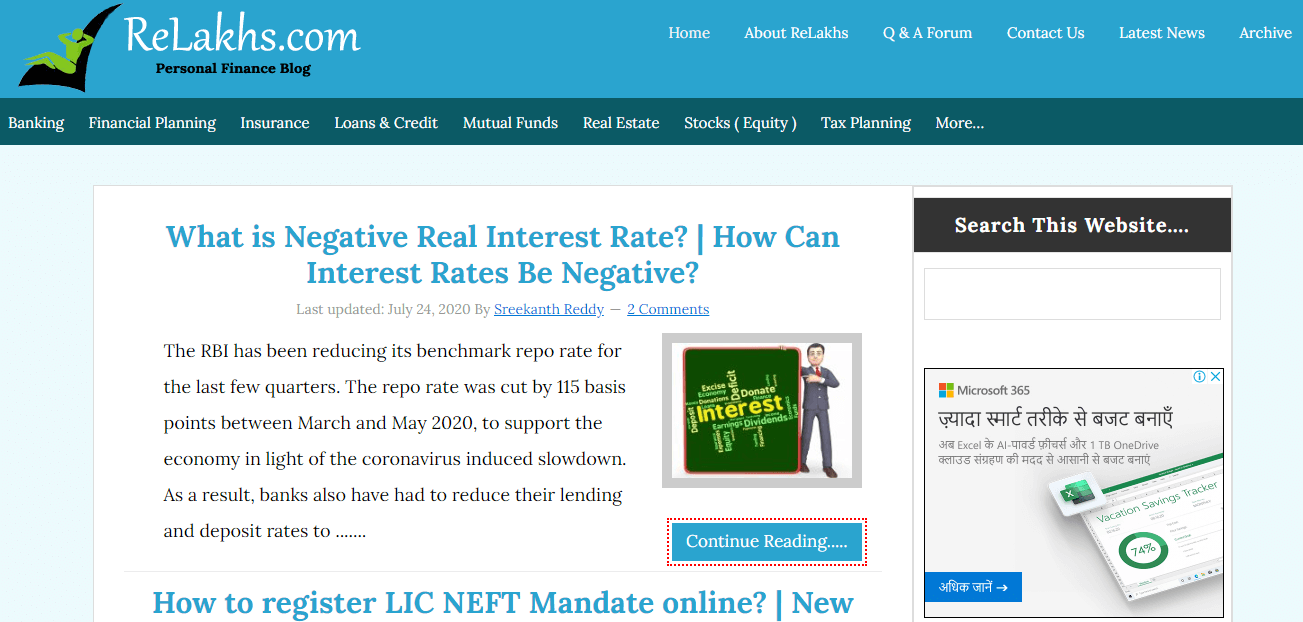 The twelfth best personal financial blog in our list is Relakhs.  If you are looking for a simple blog on personal finance check out Relakhs. The blog presents a number of topics on personal finance in an easy way to understand. The topics worked on the blog include home loans, insurance, and banking services.
Website: https://www.relakhs.com/
13. Cash Overflow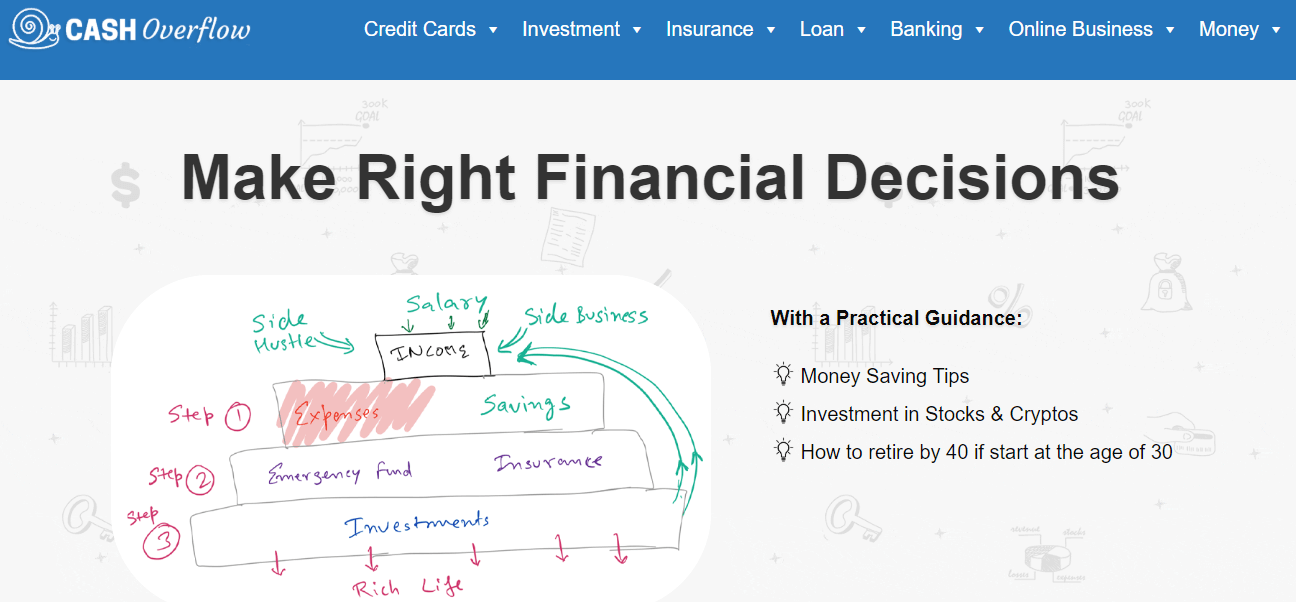 The next blog on our list is a crowd favourite. This is because the blog deals with topics on how to save money, best banks for personal loans, best online shopping sites etc. These topics are the most searched items on the web in the personal finance category.
Website: https://www.cashoverflow.in/
14. My Investment Pub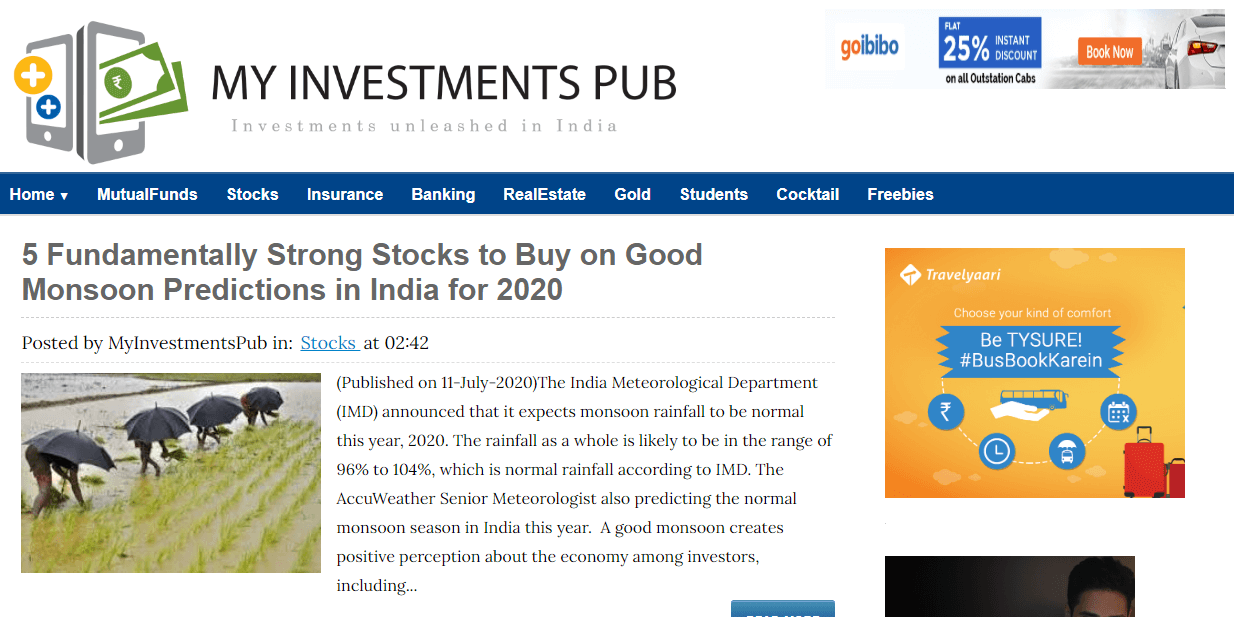 The blog is all about saving money and investment strategies. It talks a lot about mutual funds, saving schemes and investment plans in India. The blog was created with a simple idea of educating youth about saving and investment of money.
Website: https://www.myinvestmentspub.com/
15. Chartered Club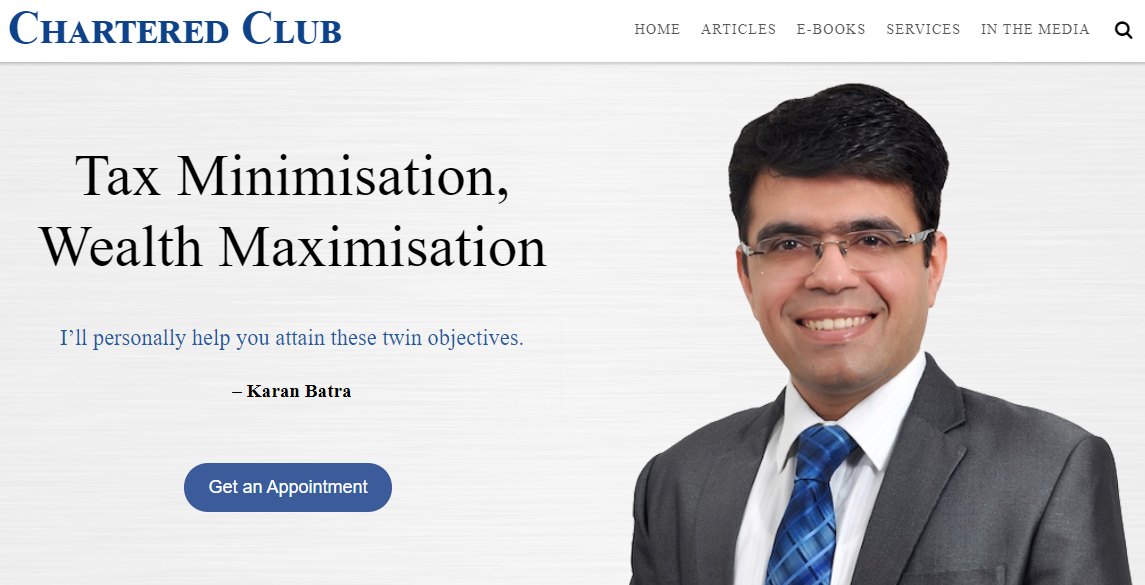 As the name itself suggest the blog mainly deals with taxes. Irrespective of a person's profession everyone has to pay taxes. Here the blog talks about a different aspect of taxes in a simplified manner to help everyone understand about it.
Website: https://www.charteredclub.com/
16. Money Saving Mom

This blog aims at the most important aspect of personal finance. The blog offers plenty of tips on saving money. The tips mentioned and articles written in the blog provides information on how to save money for better personal growth. The Mom of three Crystal Paine authors the blog site. The information shared in the blog also offers insight into how can a person get his life organized. With the help of personal finance blogs like money-saving mom aims at creating awareness among people about the importance of management of personal finance.
Website: https://moneysavingmom.com/
17. TheFinFact
A free financial blog site is an online platform for providing real financial information on a number of topics. The topics covered in the blog for personal finance, Loans, Insurance, Investments, Banking, and various retirement planning schemes. But the blog aims at providing information without bias and conflict of interest.
Website: https://www.thefinfact.com
18. Personal Finance Plan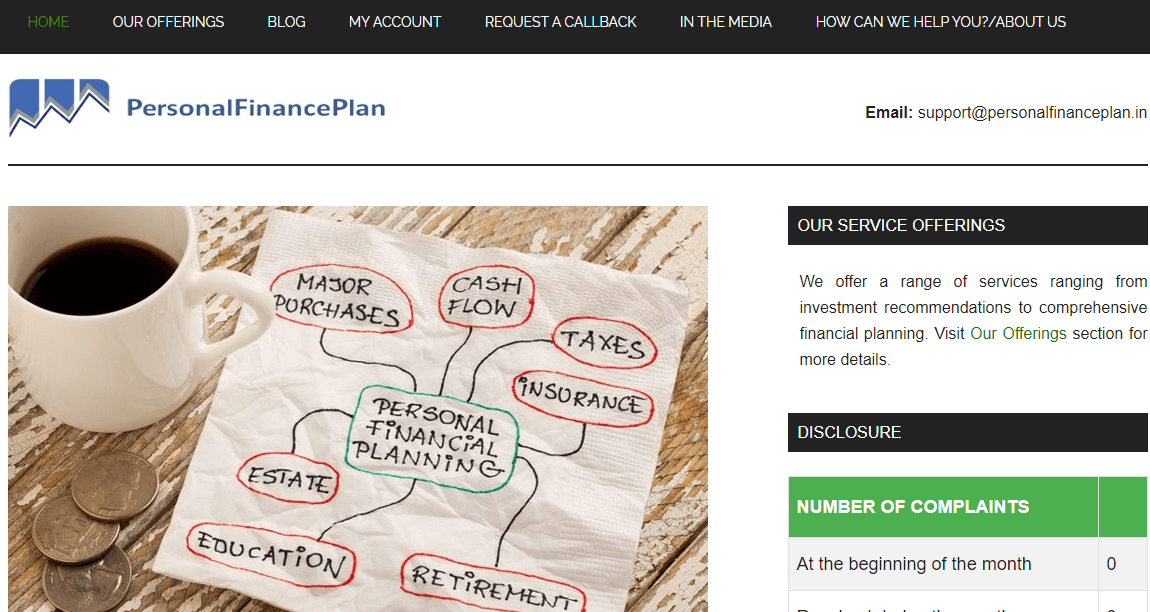 When it comes to personal finance it raises a ton lot of questions. Finding answers to these questions makes a huge difference in attaining growth. The personal finance plan blog posts help a person's find answers to a number of money-related questions.
Website: https://www.personalfinanceplan.in/
19. Financial Buddy – Your Financial Guide
This blog has reached great heights in no times. Within a span of 14 months, the blog has reached a top position in n a personal finance blog. It deals with personal finance topics like credit cards, savings, loans, online money management and budget deals.
Website: http://financebuddy.in/
20. Getting Moneywise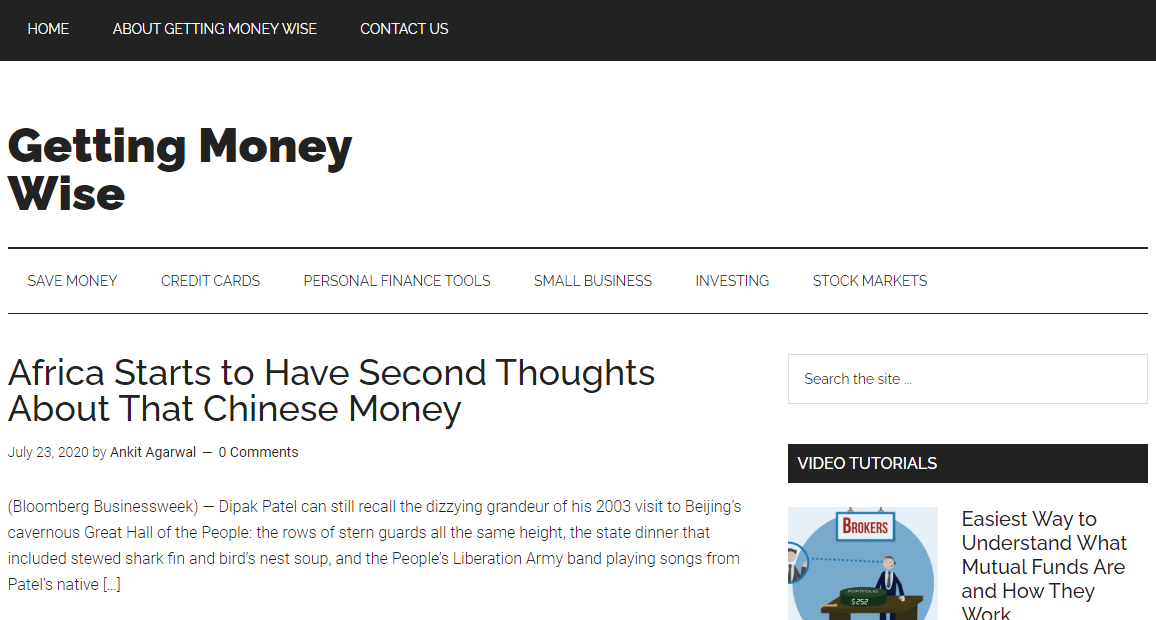 Getting Moneywise is a blog on the net that aims at offering information on personal finance-related topics. The posts of the blog are on topics such as saving money by frugal means, consolidation of debt and understanding of different insurance policies in India.
Website: https://gettingmoneywise.com/
21. Be Money Aware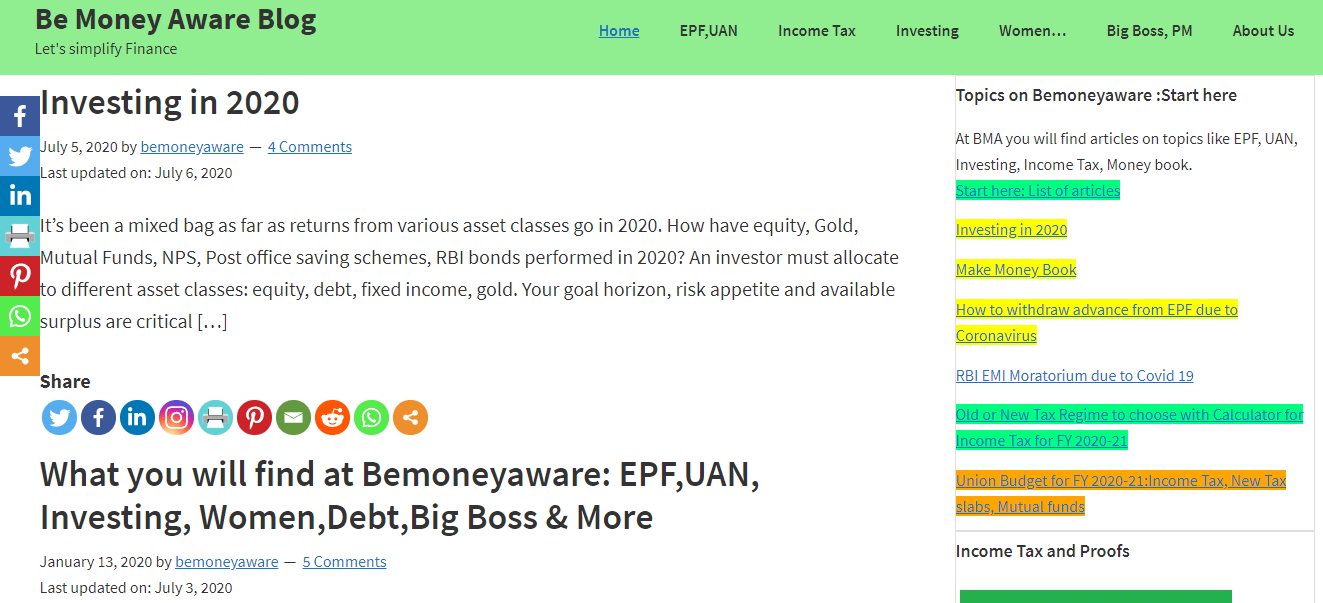 The blog is written by Kirti a mother of two. The blog deals with topics of personal finance in simple and layman terms. These topics are how to file income tax returns, PPF, EPF, debts and loans. The author of the blog has also authored a book for young adults and teens.
Website: https://www.bemoneyaware.com/blog/
22. The Wealth Wisher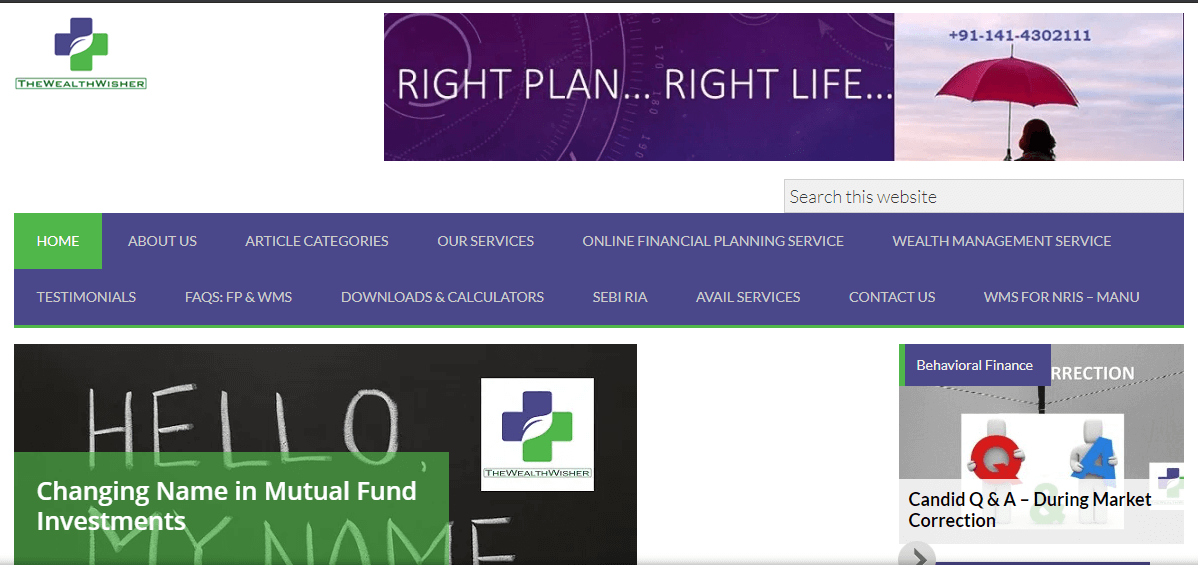 The wealth wisher is written by 17 years of experienced professional money management. He had experienced the pain of miss-management and wanted to share his knowledge with the world. The blog post deals with topics of how to attain a planned life in finance.
Website: https://www.thewealthwisher.com/
23. Equity Master
Equity master is a type of personal finance blog that deals with investment options. The blog writers provide readers with opinions and view on a number of investment ideas. These are small, medium caps and derivatives.
Website: https://www.equitymaster.com/
24. Get Bachat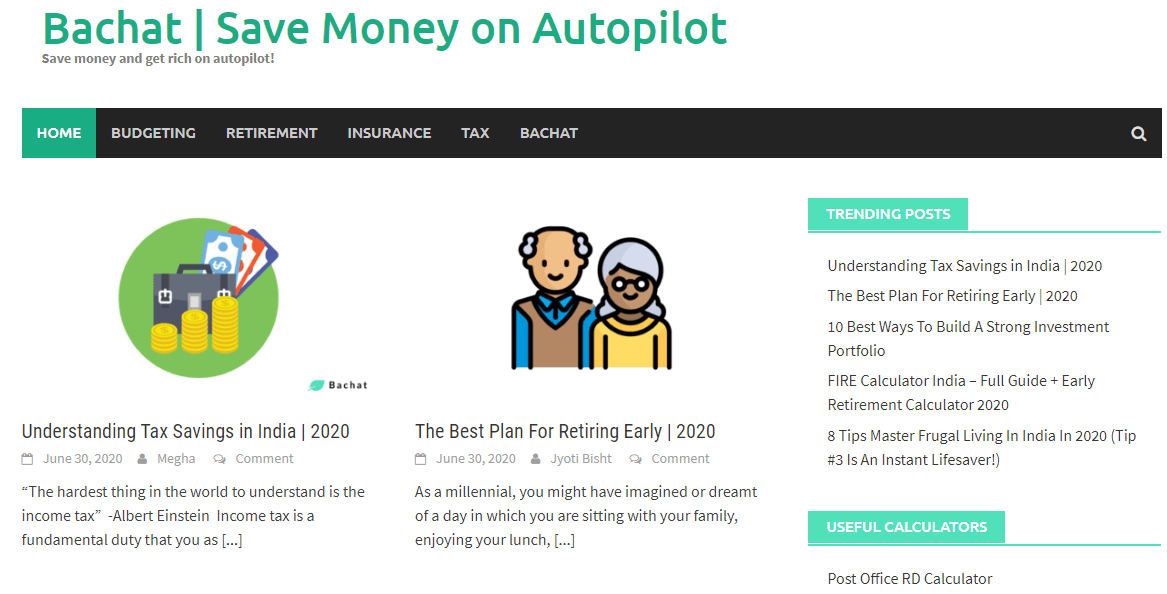 Get Bachat is one of the blog sites on personal finance that can be visited by any person. Blog sites help people learn about money and finances. It helps people learn these things with easy articles and real-life examples.
Website: https://www.getbachat.in/blog/
25. Capital Mind
Capital Mind is an investment and research company that has its headquarters in India. The articles of the blog site help individuals and companies understand trade and investment. It offers strategies; original research and opinion on invest in the Indian financial market.
Website: https://www.capitalmind.in/
26. Fundoo Professor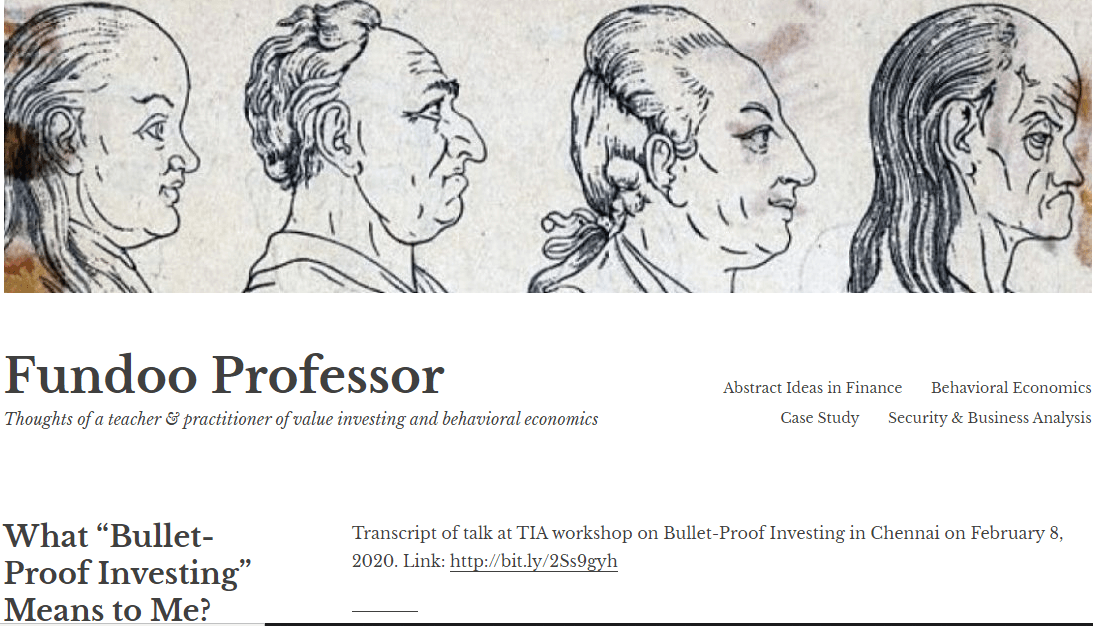 The name of the blog may not be very professional but the articles and posts of the blog are very informative. The blog offers information on abstract ideas of finance. The blog is operated to word press and easy to find online. It also includes analysis and case study on related topics of the blog.
Website: https://fundooprofessor.wordpress.com/
27. Bachat Khata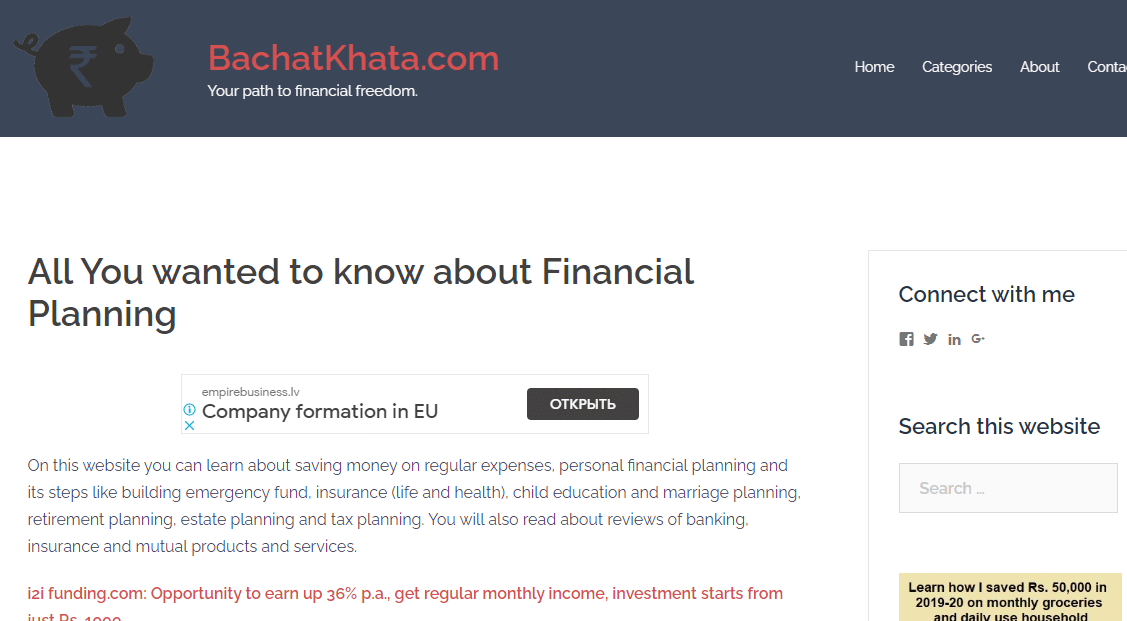 It is a personal finance blog for all every person who is planning to attain financial health. The blog deals with regular topics on saving money, investment and children education planning.  It also deals with topics on emergency fund building like insurance, retirement and taxation.
Website: https://bachatkhata.com/
28. GetMoneyRich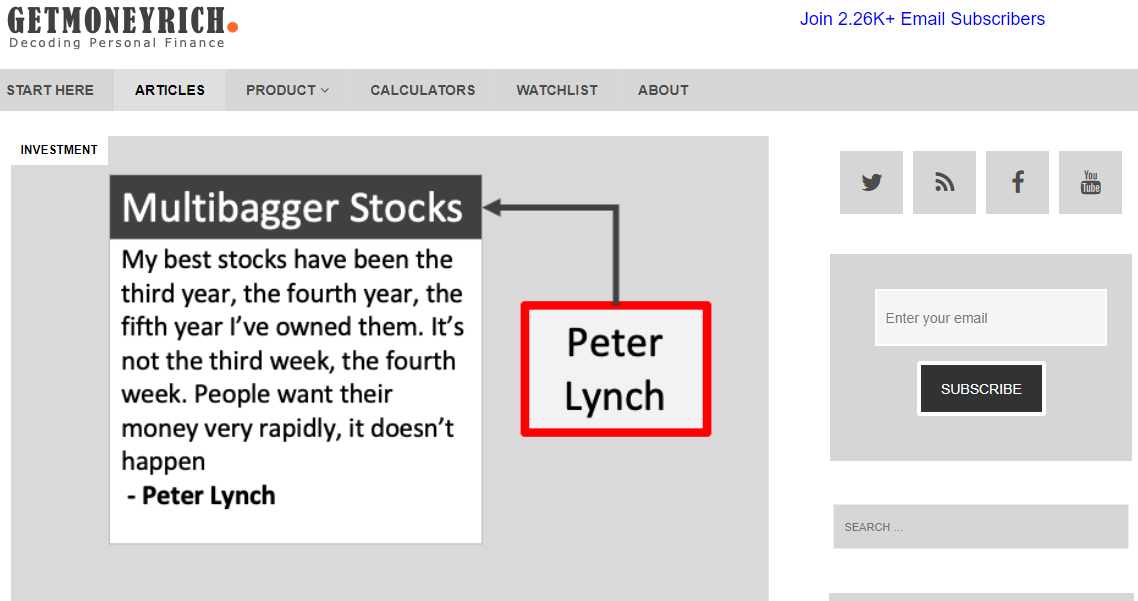 GetMoneyRich is a multi-niche finance blog primarily focuses on stocks and share markets. This blog gives information as well as education about investment options available in the market. The blogger shares own investment experiences with the readers. This blog is a good resource to follow to learn about Investment, Personal Finance and share markets.
Website: https://getmoneyrich.com/
29. Money Gyaan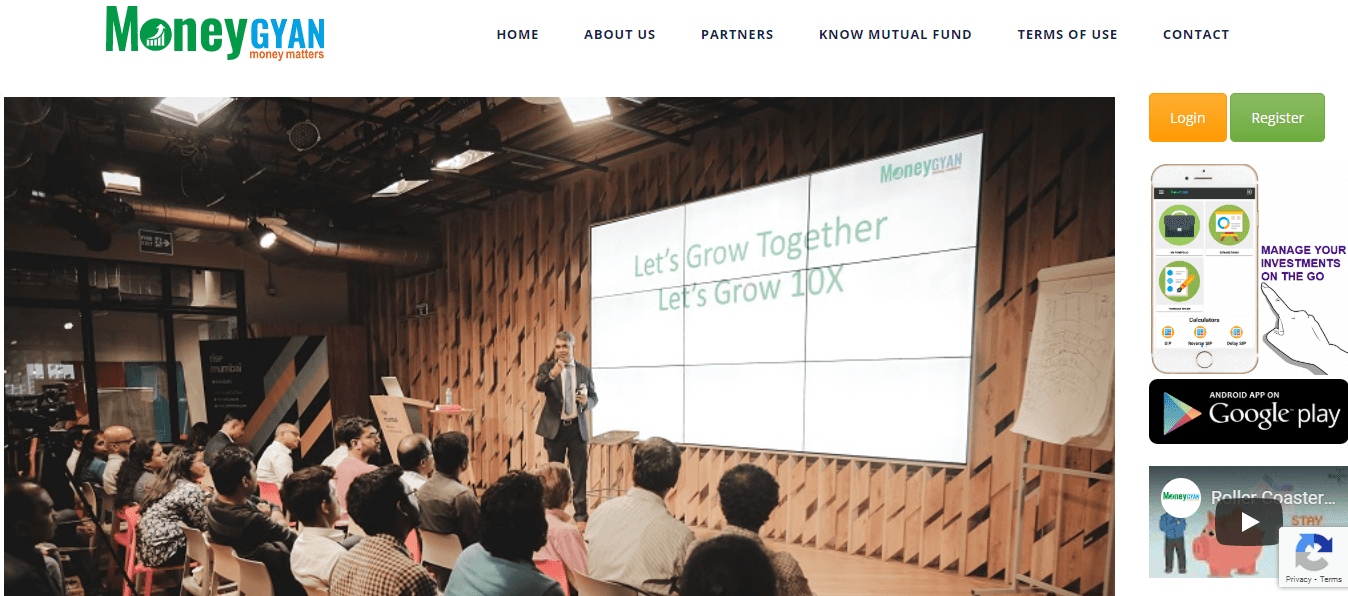 One another financial blog that has made a place of itself in top positions is Money Gyaan. It is again a personal financial blog created by Santanu. The article on the blog is written in Hindi and deals with various topics.  He shares a number of articles on tips and knowledge about investment, insurance, stock market, LIC, income management and banking.
Website: https://moneygyan.com/
30. Good Returns by one India Money
The last personal financial blog on our list is called good returns. The blog was to offer personal financial articles on different languages. It includes posts on Hindi, English, Tamil, Telugu, and Malayalam. The articles of the blog are on topics of personal money management along with corporate news. It offers information for the investment of money and traditional saving methods like PPF.
Website: https://www.goodreturns.in/
What is a blog?

The blog is a written website or web page that is considered as an online Journal. Here a person or small group of people write on a particular topic. Blogs are created by people for a number of reasons. Some create it for business while others create it for sharing information. The blog is more of a discussing platform for engaging the audience of all age groups. Blogs also provide tips and tricks that are practical and informative to help people learn new things.

The later part of the article will talk about meaning personal finance and the best personal finance blogs in India.

What do you mean by personal finance?

Personal finance is the term used to refer management of money of a person or family. The terms refer to how to manage ones money in terms of saving and expenditure. It also talks about budgeting, banking, investment, retirement planning, loans and insurance. For best financial blogs in India read this article.

What is meant by personal financial blog?

As mentioned earlier in the article blog is an online journal for sharing any information. Similarly, a personal financial blog provides information relating to money management. In shares a number of tips, tricks for better management of money. Some financial blogs also talk about news and opinion related to the finance industry.

The reason for reading a financial blog is pretty simple. These blogs educate the readers on different information relating to the personal finance of individuals. The blog provides information on important components of money like saving and investment. The blog shares information on these aspects by considering future financial risks.

Is Paisa Bazaar a personal finance blog?

The answer to this question is not straight forward. There is no doubt that paisa bazaar is a blog relating to finance. But the blog is not a personal financial blog. Paisa blog by paisabazaar.com is a complete financial blog in the internet community. The blogging space of Paisa provides the best financial advice in terms of saving and investment.

It provides all information you need to know about for personal financial planning. Space talks about the best available resources and tools to attain financial health or stability. Tough the paisa shares about interesting news and trends on finance it is not a personal financial blog.

Tough the blog deals with topics of personal finance it is mainly relating to hardcore pure topics. Paisa has plenty of articles on investment, latest bank policies, changes in the finance of the country and schemes.

Bottom Line
With this, the article on the 30 best personal finance blogs in India 2020 is concluded. The list of 30 blogs mentioned here is best in terms of information shared. They deal with different aspects of personal finance topics that enable a person for better management. Some of the blog mentioned here encourages teens and young adults to invest money or save at the right places.